Das Ich WSG Schedule IV
June 22 @ 8:00 pm

-

June 23 @ 12:00 am
Event Navigation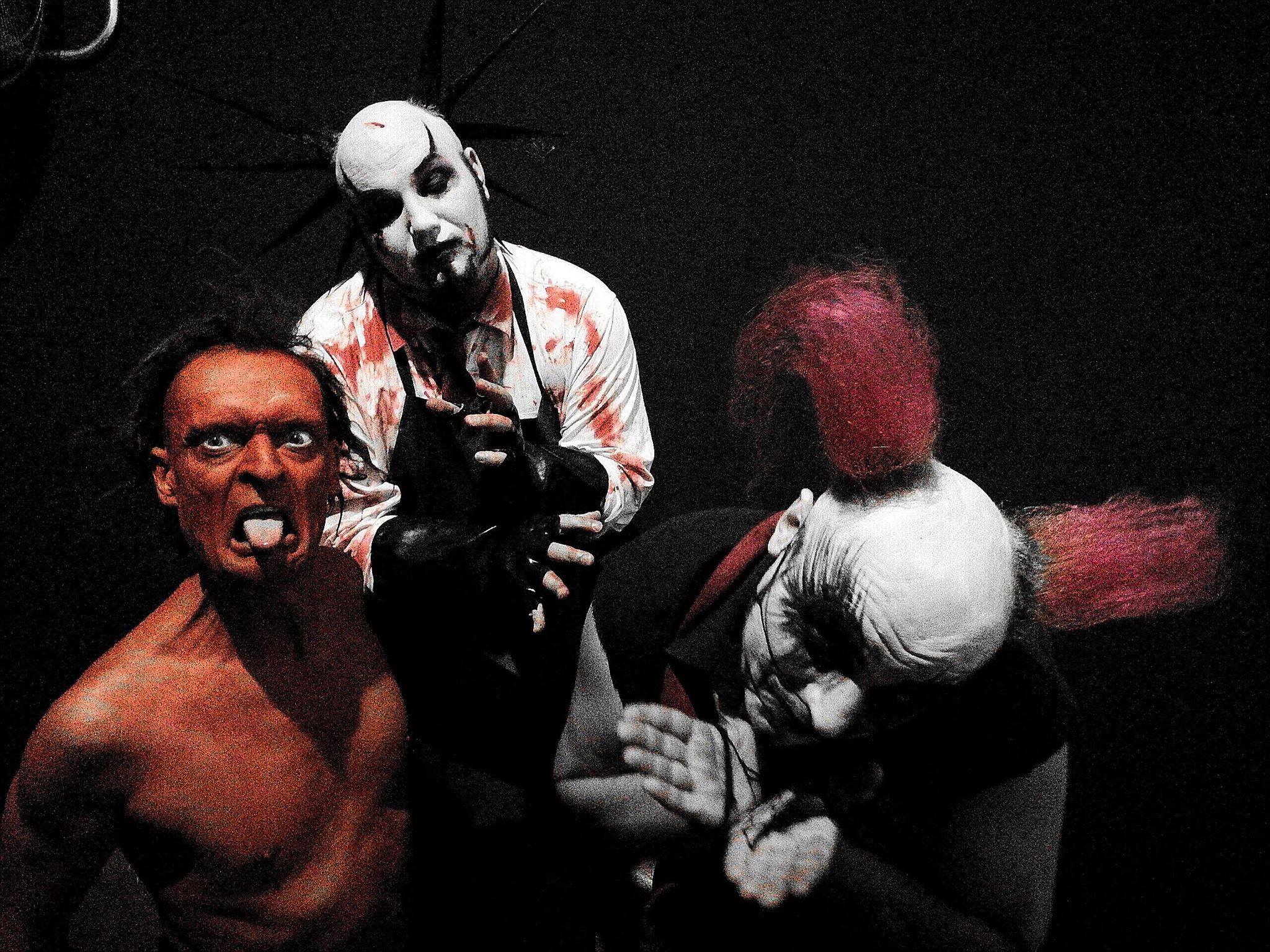 Small's and Darque Productions, LLC. present:
DAS ICH
with very special guest Schedule IV
DJ Elektrosonik spins between bands
Doors @ 8pm.
18+ welcome with proper ID
Tickets: $16.00 in Advance / $20.00 Day of Show
*Tickets are transferable but not refundable.*
DAS ICH
—————-
Since their early works "Satanische Verse" and the album "Die Propheten" Das Ich has been combining drama with music, expressionism with classics and electronics with gothic with the intensivity so far unexperienced in the music scene. They were acrossing boundaries and inspiring numerous bands and forms of expression with their new art.
On their extended worldwide tours in Europe, USA, South-America, Asia, Israel and Russia, Das Ich was not only strongly promoting the culture of a new and expressive but at the same time still well beware of it's horrifying past Germany. They also helped their mother tongue, German, to finally emancipate from Schlager, folk music and Krautrock. Between their albums "Staub", "Egodram", "Lava", "Antichrist" and "Cabaret", Stefan Ackermann and Bruno Kramm have always allowed long periods for the inspiration being able to develop their own musical language that has always been responding to every epoch and period of time.
With their boundary-crossing, controversial and intense live shows Das Ich has developed a strong and very unique reputation that is still, over 25 years after the release of "Gottes Tod", not comparable with any other band. Together with the metal band Atrocity, they broke through the almost impenetrable scene boundaries between metal and gothic scenes by wrapping the poet Gottfried Benn with their "Morgue" vocalization into a disturbing sound picture, which in its time-critical presentation found the premiere in the prestigious Theater of Zürich.
Schedule IV
—————-
Schedule IV is despair, recovery, anger, and heartbreak. Coming from each of the four corners of Metro-Detroit, the quintet is an energetic construction of post-punk and industrial guitar, drums, and synth, with melancholic and disaffected lyrical work.
Featuring
Steph Strange (formerly of Strangeling and Venereal Injection)
Mike Phipps (Pulse State, The Disaffect, and ex-D:Konstruct)
Don Gransden (formerly of DeLIEN and Siegemachine)
Joshua McAllister (formerly of function13 and DeLIEN)
Jervon Molloy (formerly of function13)
Schedule IV is contemporary goth rock cut from the cracking concrete of a city that's finding its shape again.